Connect. Discover. Collaborate.
Jive is the gateway to your most valuable assets – your people and your knowledge.
Jive Collaboration Software
Jive is the leading provider of enterprise collaboration solutions.
Our Products
Enterprise social software that unleashes employee productivity, harnesses corporate knowledge and builds institutional memory.
Social intranet software that drives employee engagement and productivity
Learn more about Jive Interactive Intranet Software
Jive goes where no intranet has gone before, connecting all your people, knowledge, and content in a secure collaboration and communication hub across mobile and desktop devices. It's an out-of-the-box intranet that people really use and helps employees discover the relationships and expertise they need to know – all while slashing total cost of ownership and enhancing other applications, like Microsoft Office 365.
A complete out-of-the box intranet portal, easy to set up and launch.
Rapid knowledge discovery, connecting employees with the right information and people at the right time. It cures corporate amnesia by building permanent institutional memory.
High-impact corporate communications: personalized news streams, executive blogs, videos and more.
Pre-built social software platform integrations for Salesforce, Google, Microsoft SharePoint, Office 365 and many more.
Customer Success Stories
Around the world and across every industry, great companies are doing great things with Jive.
Jive Social Intranet
How GoDaddy brought its fast-growing global workforce together for better engagement, alignment and collaboration.
"Jive has made a real difference at our company in a very short period of time. People feel more connected to each other. People feel like they have a voice to bring up their ideas, to respond to others. Jive isn't just platform to read, it's a platform to be involved."
Read the GoDaddy Jive Interactive Intranet story
Jive Social Intranet
Jive powers Pearson's social intranet, replacing 130 disparate systems and delivering huge improvements in collaboration, communication, onboarding and alignment.
"Before Jive, it was difficult to get your job done. It was difficult to find people. And now, you can just log in. Jive is always on. It's always available. It's on your mobile phone. It's on your desktop. And it just makes life so much easier."
Read the Pearson Jive Social Intranet story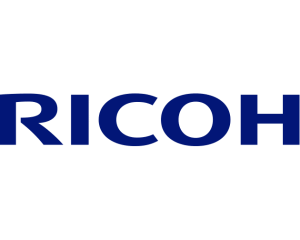 Jive Interactive Intranet
In the wake of a massive merger, Ricoh needed a way to unite its 109,000-strong workforce in 120 countries. The answer was a Jive Interactive Intranet, supporting seamless connection, company-wide cohesion and a multitude of business processes.
With the launch of Jive we have not only have our best intranet but also a new layer of collaboration that's connecting our senior leadership down to every level of the organization and allowing bidirectional communication in a way we never had in the past.
Read the Ricoh Jive Interactive Intranet story